I was just reflecting on some of the work our team has done and I found a project from 2017 that Robert Nyman and Eric Bidelman created. Browser Bug Searcher!.
It's incredible that with just a few key presses you have a great overview of your favourite features across all the major browser engines.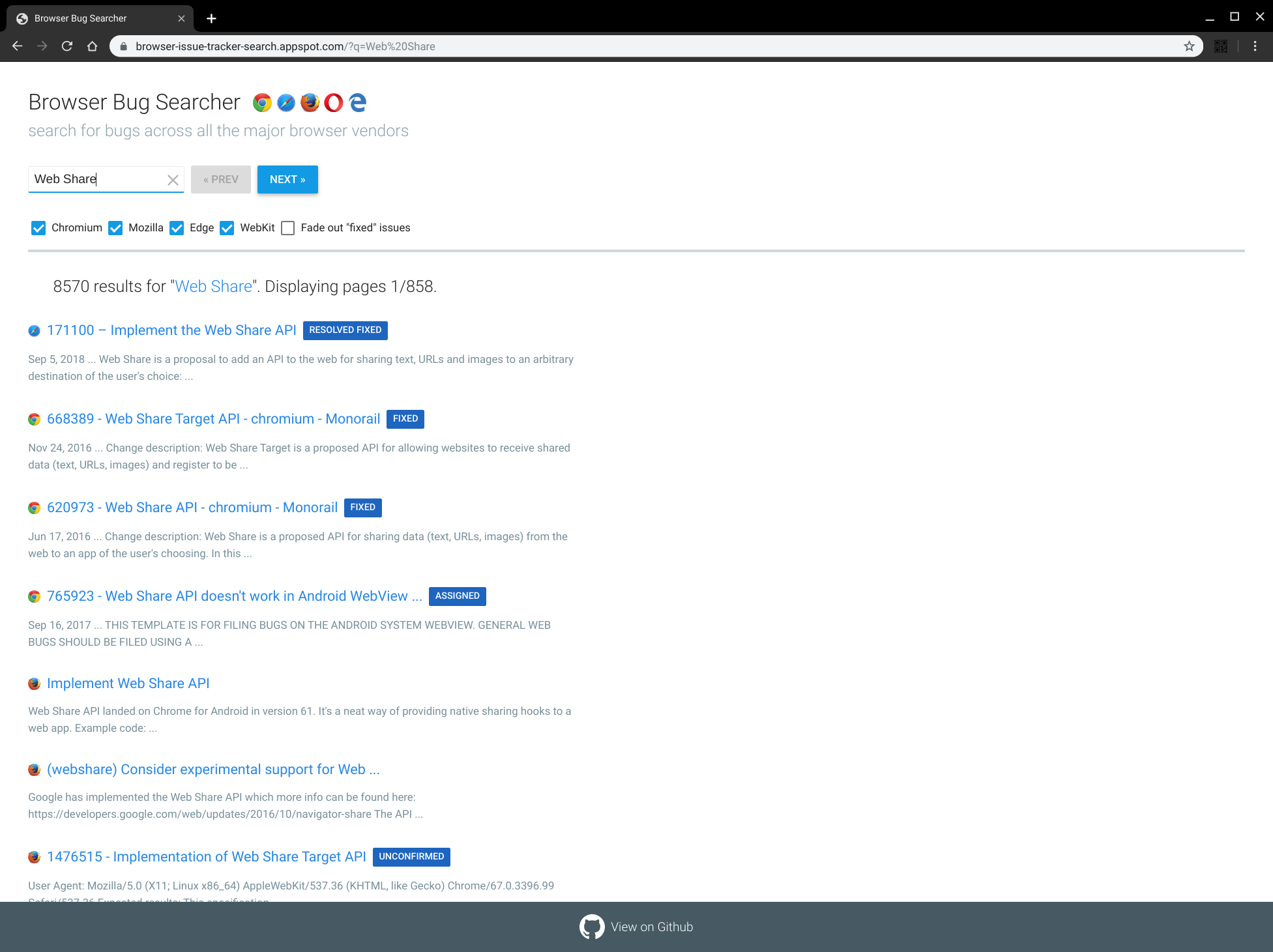 This actually highlights one of the issues that I have with crbug and webkit bug trackers, they don't have a simple way to get feeds of data in formats like RSS. I would love to be able to use my topicdeck aggregator with bug categories etc so I have a dashboard of all the things that I am interested in based on the latest information from each of the bug trackers.
I lead the Chrome Developer Relations team at Google.
We want people to have the best experience possible on the web without having to install a native app or produce content in a walled garden.
Our team tries to make it easier for developers to build on the web by supporting every Chrome release, creating great content to support developers on web.dev, contributing to MDN, helping to improve browser compatibility, and some of the best developer tools like Lighthouse, Workbox, Squoosh to name just a few.