Tôi đang tìm kiếm một trình soạn thảo đánh dấu nhanh trên https://www.webcomponents.org/ để tôi có thể đăng bài lên blog này dễ dàng hơn và tôi tình cờ tìm thấy một bộ các thành phần gọn gàng của github .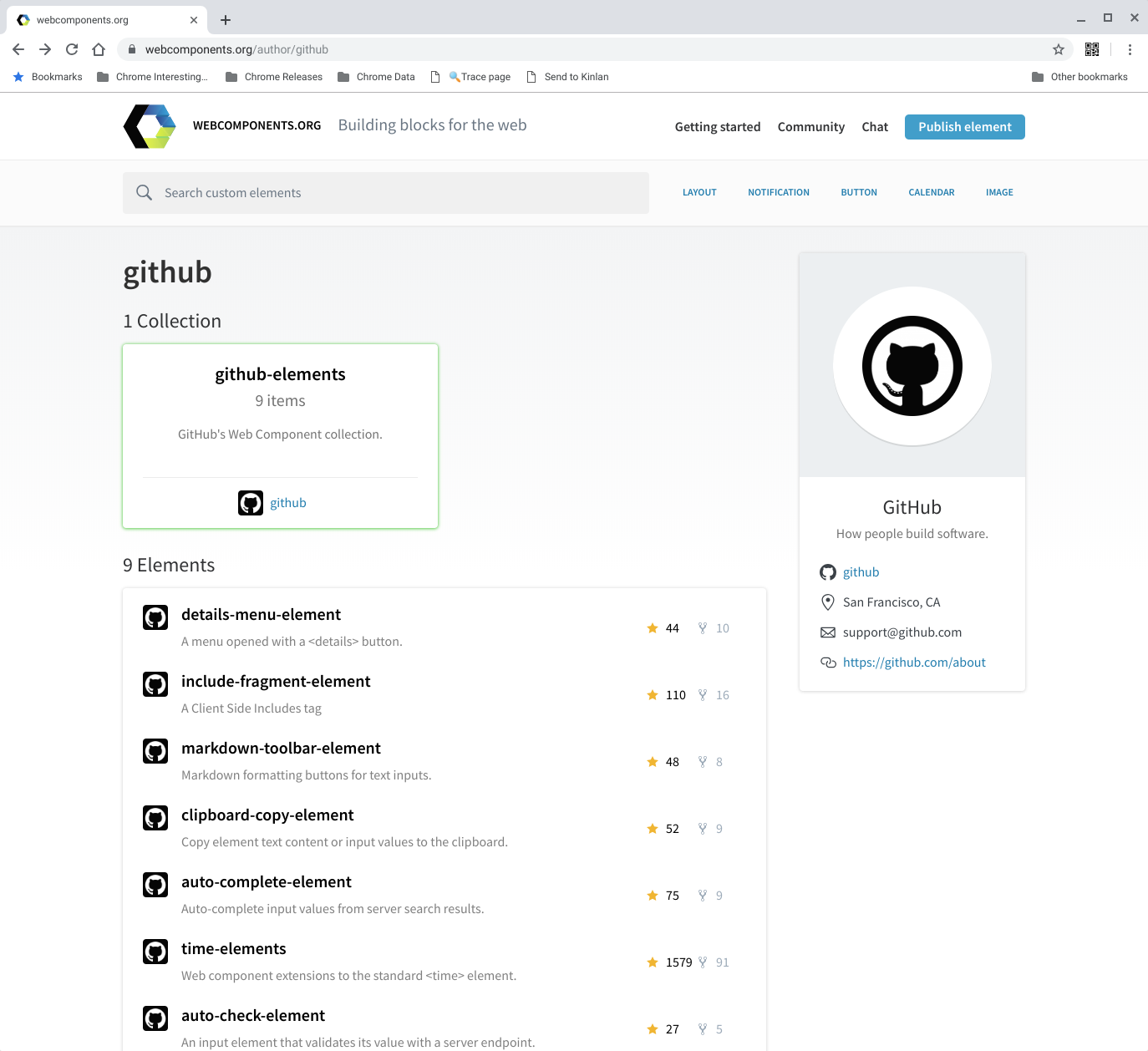 Tôi biết rằng họ có <time-element> nhưng tôi không biết họ có một bộ phần tử hữu ích đơn giản và đẹp như vậy.
About Me: Paul Kinlan
I lead the Chrome Developer Relations team at Google.
We want people to have the best experience possible on the web without having to install a native app or produce content in a walled garden.
Our team tries to make it easier for developers to build on the web by supporting every Chrome release, creating great content to support developers on web.dev, contributing to MDN, helping to improve browser compatibility, and some of the best developer tools like Lighthouse, Workbox, Squoosh to name just a few.