Tôi chỉ phản ánh về một số work our team has done và tôi đã tìm thấy một dự án từ năm 2017 mà Robert Nyman và Eric Bidelman đã tạo ra. Browser Bug Searcher! .
Thật đáng kinh ngạc khi chỉ với một vài lần nhấn phím, bạn đã có một cái nhìn tổng quan tuyệt vời về các tính năng yêu thích của mình trên tất cả các công cụ trình duyệt chính.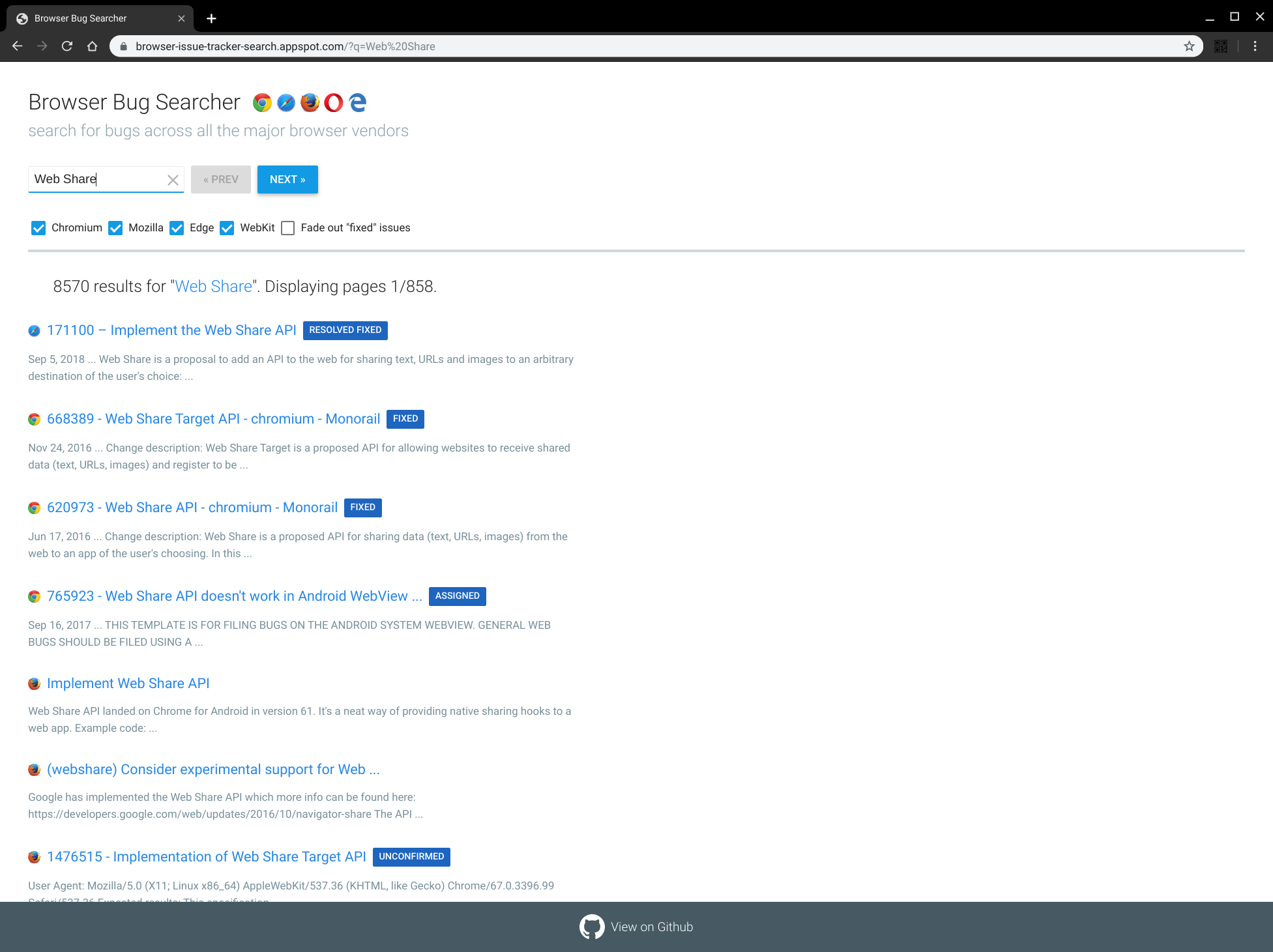 Điều này thực sự làm nổi bật một trong những vấn đề mà tôi gặp phải với trình theo dõi lỗi của bọ và webkit, chúng không có cách đơn giản để lấy nguồn cấp dữ liệu ở các định dạng như RSS. Tôi rất thích có thể sử dụng topicdeck tổng hợp topicdeck của mình với các danh mục lỗi, v.v. vì vậy tôi có bảng điều khiển về tất cả những điều tôi quan tâm dựa trên thông tin mới nhất từ mỗi trình theo dõi lỗi.
About Me: Paul Kinlan
I lead the Chrome Developer Relations team at Google.
We want people to have the best experience possible on the web without having to install a native app or produce content in a walled garden.
Our team tries to make it easier for developers to build on the web by supporting every Chrome release, creating great content to support developers on web.dev, contributing to MDN, helping to improve browser compatibility, and some of the best developer tools like Lighthouse, Workbox, Squoosh to name just a few.