Eu estava apenas refletindo sobre algumas das work our team has done e encontrei um projeto de 2017 que Robert Nyman e Eric Bidelman criaram. Browser Bug Searcher! .
É incrível que, com apenas algumas teclas, você tenha uma excelente visão geral dos seus recursos favoritos em todos os principais mecanismos de navegação.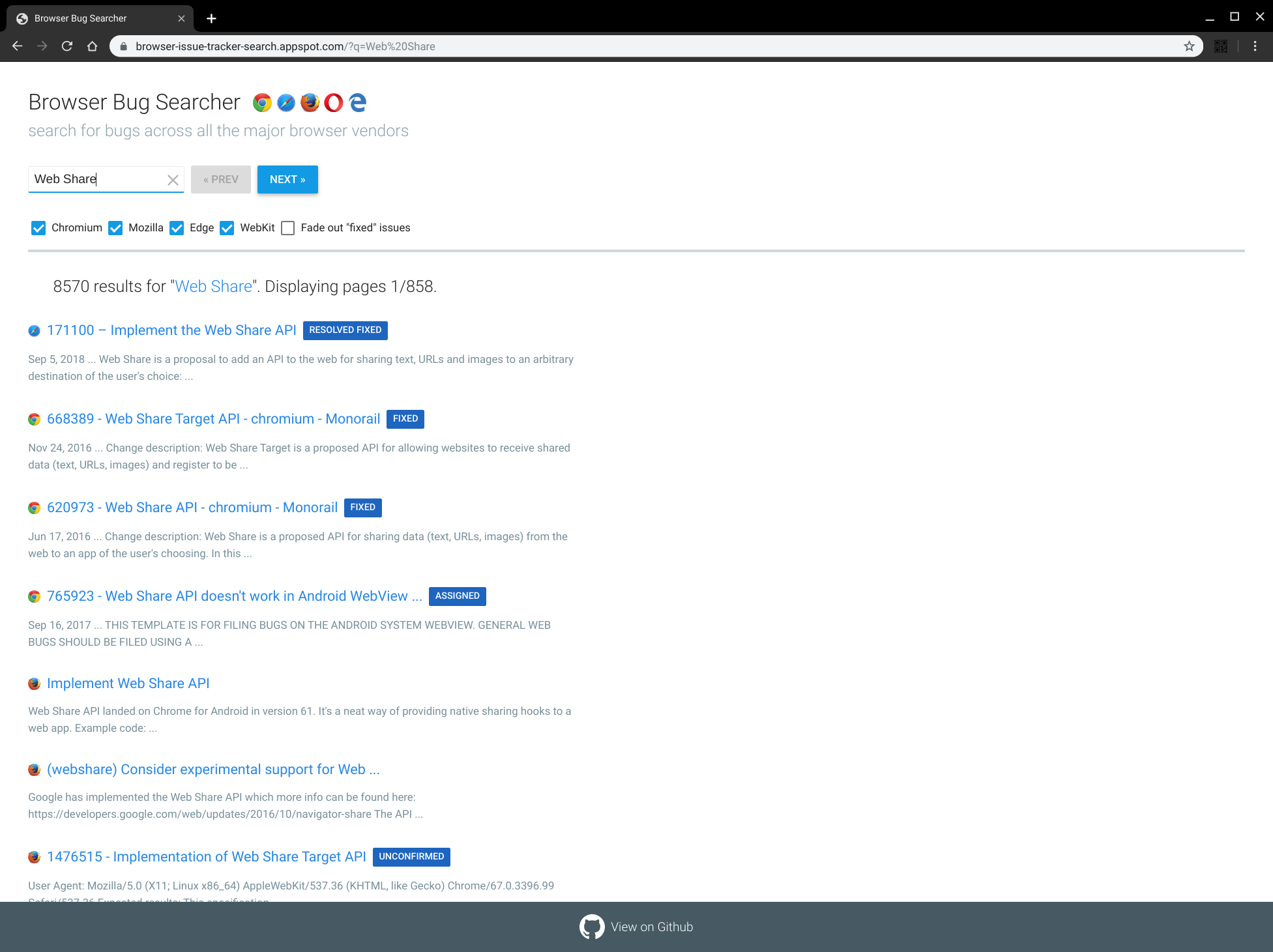 Isso realmente destaca um dos problemas que tenho com os rastreadores de bugs crbug e webkit, eles não têm uma maneira simples de obter feeds de dados em formatos como RSS. Eu adoraria poder usar o meu agregador topicdeck com categorias de bugs, etc, então eu tenho um painel de todas as coisas que eu estou interessado em com base nas informações mais recentes de cada um dos rastreadores de bugs.
About Me: Paul Kinlan
I lead the Chrome Developer Relations team at Google.
We want people to have the best experience possible on the web without having to install a native app or produce content in a walled garden.
Our team tries to make it easier for developers to build on the web by supporting every Chrome release, creating great content to support developers on web.dev, contributing to MDN, helping to improve browser compatibility, and some of the best developer tools like Lighthouse, Workbox, Squoosh to name just a few.