私はちょうどwork our team has doneいくつかをwork our team has doneていました、そして私はRobert NymanとEric Bidelmanが作成した2017年からのプロジェクトを見つけました。 Browser Bug Searcher!
ほんの数回キーを押すだけで、すべての主要ブラウザエンジンにわたるお気に入りの機能の概要を把握できます。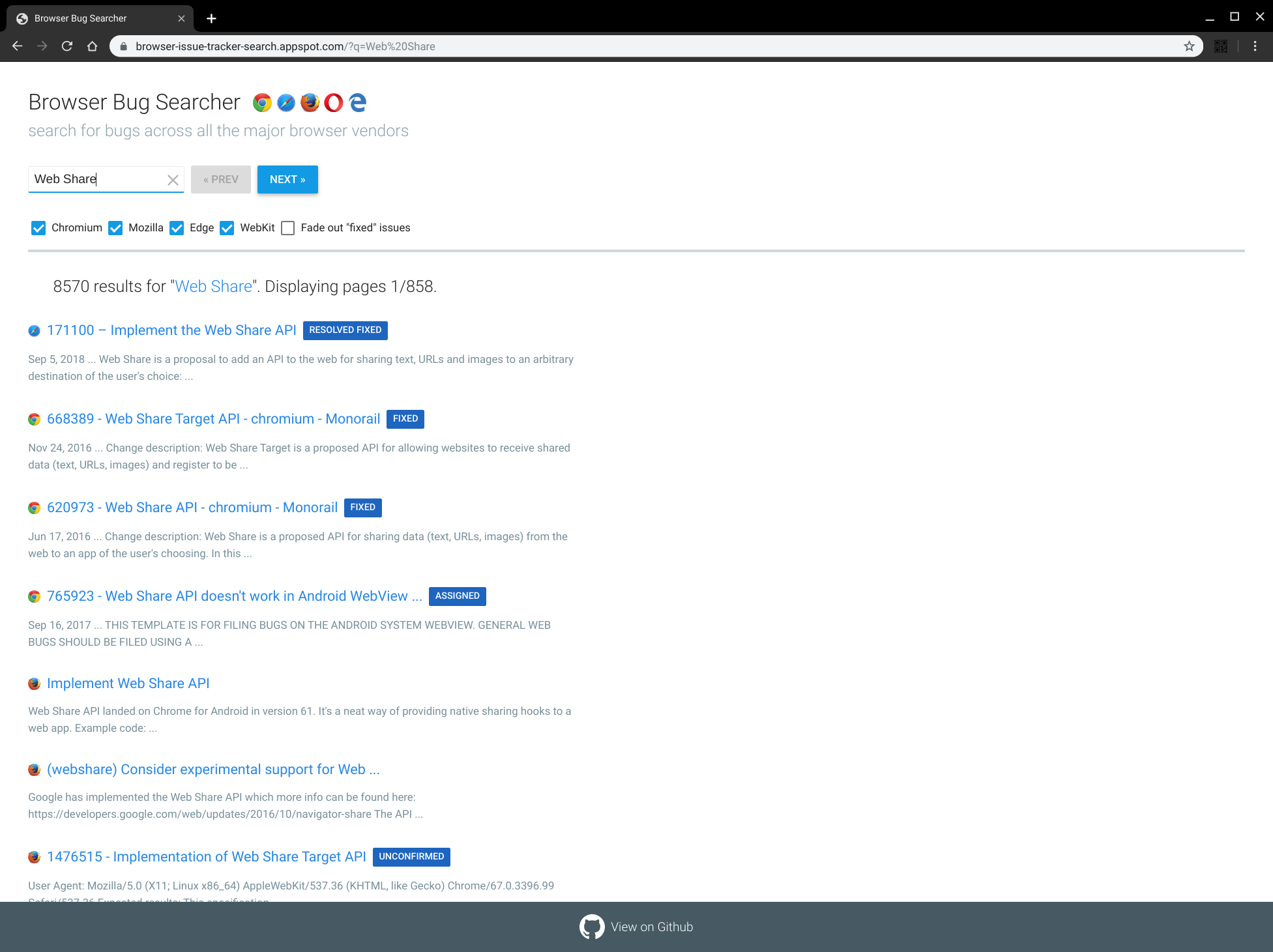 これは実際に私がcrbugとwebkitのバグトラッカーで抱えている問題の1つを強調しています、彼らはRSSのようなフォーマットでデータのフィードを得る簡単な方法を持っていません。私は自分のtopicdeckアグリゲーターをバグカテゴリーなどで使えるようにしたいと思っています。それで私はそれぞれのバグトラッカーからの最新の情報に基づいて興味があることすべてのダッシュボードを持っています。
About Me: Paul Kinlan
I lead the Chrome Developer Relations team at Google.
We want people to have the best experience possible on the web without having to install a native app or produce content in a walled garden.
Our team tries to make it easier for developers to build on the web by supporting every Chrome release, creating great content to support developers on web.dev, contributing to MDN, helping to improve browser compatibility, and some of the best developer tools like Lighthouse, Workbox, Squoosh to name just a few.