Saya hanya merenungkan beberapa work our team has done dan saya menemukan proyek dari 2017 yang dibuat oleh Robert Nyman dan Eric Bidelman. Browser Bug Searcher! .
Sungguh luar biasa bahwa hanya dengan beberapa penekanan tombol, Anda memiliki gambaran hebat fitur favorit Anda di semua mesin browser utama.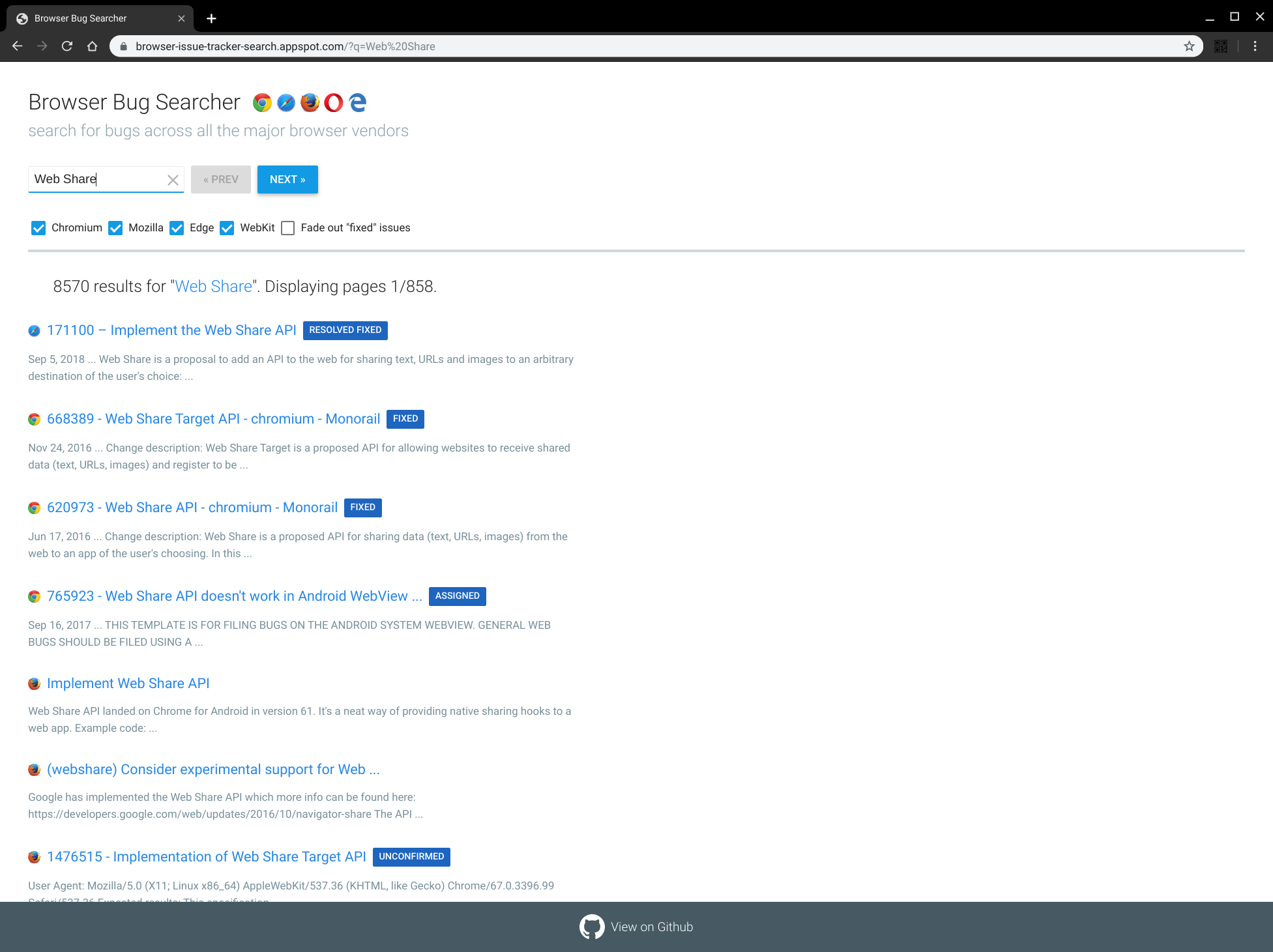 Ini sebenarnya menyoroti salah satu masalah yang saya miliki dengan pelacak bug crbug dan webkit, mereka tidak memiliki cara sederhana untuk mendapatkan umpan data dalam format seperti RSS. Saya ingin dapat menggunakan agregator topicdeck saya dengan kategori bug dll. Jadi saya memiliki dashboard semua hal yang saya tertarik berdasarkan informasi terbaru dari masing-masing pelacak bug.
About Me: Paul Kinlan
I lead the Chrome Developer Relations team at Google.
We want people to have the best experience possible on the web without having to install a native app or produce content in a walled garden.
Our team tries to make it easier for developers to build on the web by supporting every Chrome release, creating great content to support developers on web.dev, contributing to MDN, helping to improve browser compatibility, and some of the best developer tools like Lighthouse, Workbox, Squoosh to name just a few.