Je réfléchissais à quelques-uns des work our team has done et j'ai trouvé un projet de 2017 créé par Robert Nyman et Eric Bidelman. Browser Bug Searcher! .
Il est incroyable qu'avec quelques touches seulement vous ayez un bon aperçu de vos fonctionnalités préférées dans tous les principaux moteurs de navigateur.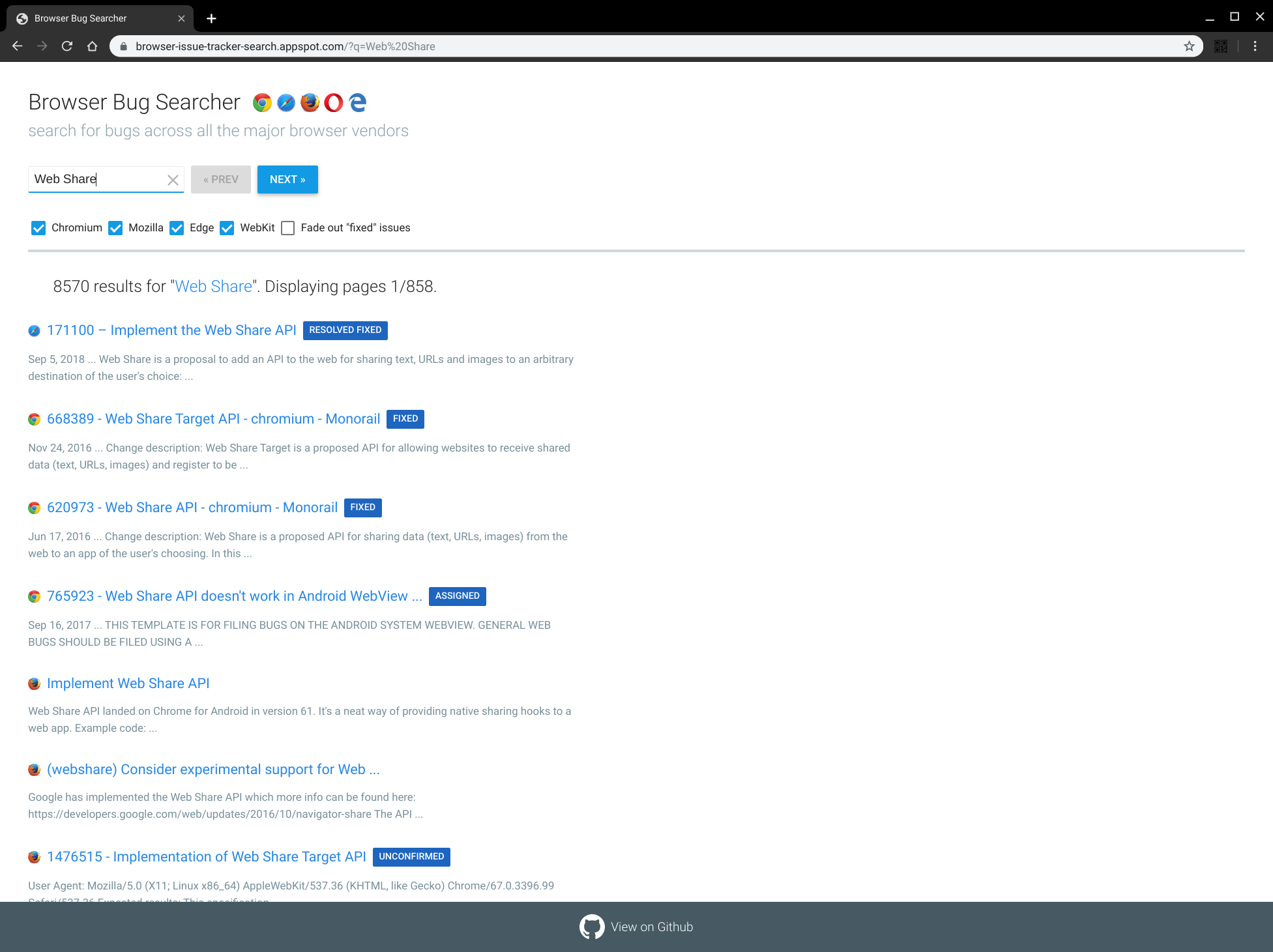 Cela met en évidence l'un des problèmes que j'ai avec les outils de suivi des bogues de crbug et webkit: ils ne disposent pas d'un moyen simple d'obtenir des flux de données dans des formats tels que RSS. J'aimerais pouvoir utiliser mon agrégateur topicdeck avec des catégories de bogues, etc., de sorte que je dispose d'un tableau de bord de toutes les choses qui m'intéressent et qui est basé sur les dernières informations de chacun des suiveurs de bogues.
About Me: Paul Kinlan
I lead the Chrome Developer Relations team at Google.
We want people to have the best experience possible on the web without having to install a native app or produce content in a walled garden.
Our team tries to make it easier for developers to build on the web by supporting every Chrome release, creating great content to support developers on web.dev, contributing to MDN, helping to improve browser compatibility, and some of the best developer tools like Lighthouse, Workbox, Squoosh to name just a few.