Solo estaba reflexionando sobre algunos de los work our team has done y encontré un proyecto de 2017 que Robert Nyman y Eric Bidelman crearon. Browser Bug Searcher! .
Es increíble que con solo unas pocas pulsaciones de tecla tenga una gran visión general de sus funciones favoritas en todos los motores de navegación principales.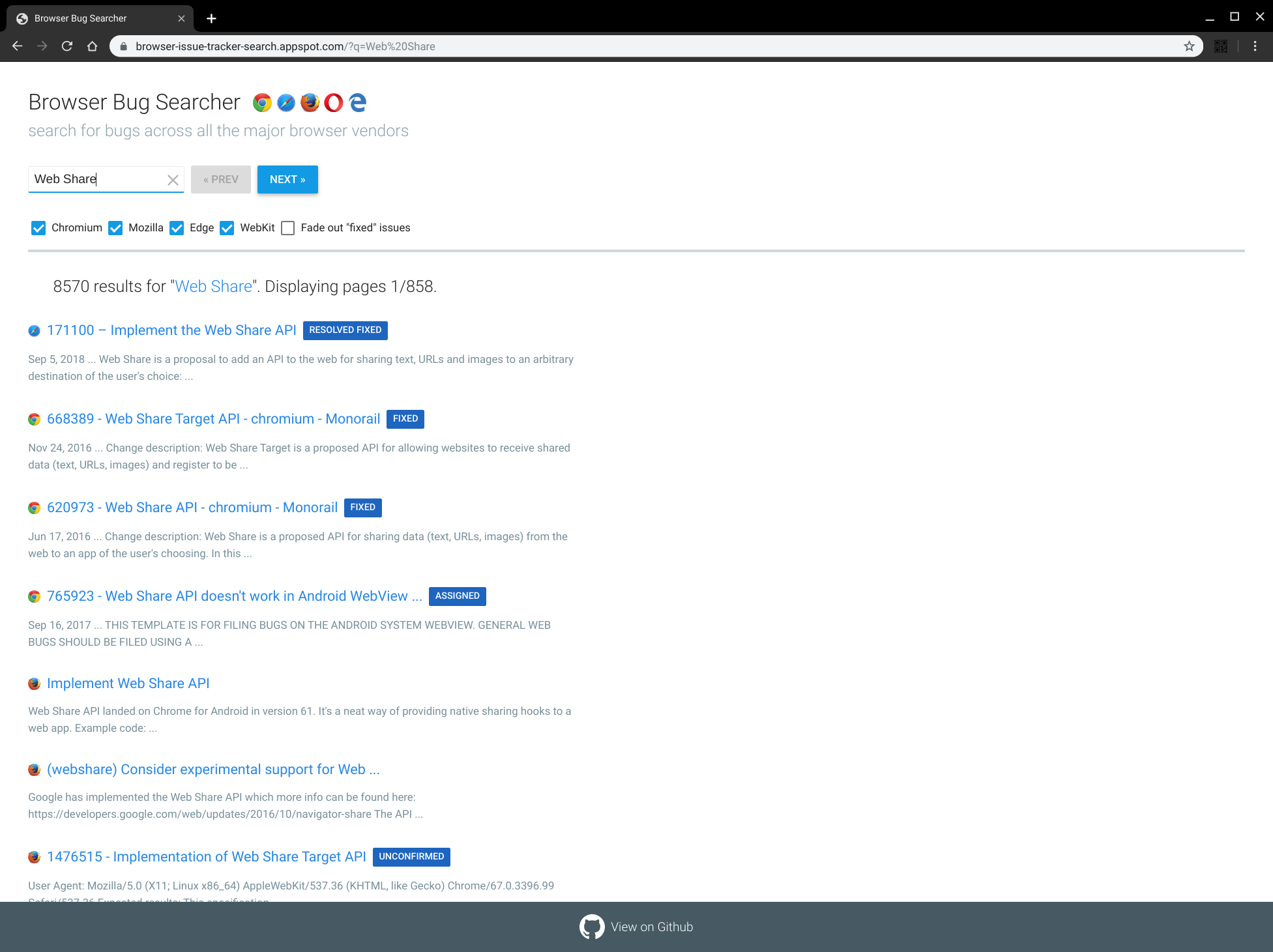 Esto realmente resalta uno de los problemas que tengo con los rastreadores de errores de crbug y webkit, no tienen una forma sencilla de recibir fuentes de datos en formatos como RSS. Me encantaría poder usar mi agregador topicdeck con categorías de errores, etc., así que tengo un panel de todas las cosas en las que estoy interesado en base a la información más reciente de cada uno de los rastreadores de errores.
About Me: Paul Kinlan
I lead the Chrome Developer Relations team at Google.
We want people to have the best experience possible on the web without having to install a native app or produce content in a walled garden.
Our team tries to make it easier for developers to build on the web by supporting every Chrome release, creating great content to support developers on web.dev, contributing to MDN, helping to improve browser compatibility, and some of the best developer tools like Lighthouse, Workbox, Squoosh to name just a few.