Ich habe gerade über einige work our team has done und ein Projekt von 2017 gefunden, das Robert Nyman und Eric Bidelman gegründet haben. Browser Bug Searcher! .
Es ist unglaublich, dass Sie mit nur wenigen Tastendrücken einen großartigen Überblick über Ihre bevorzugten Funktionen in allen großen Browser-Engines haben.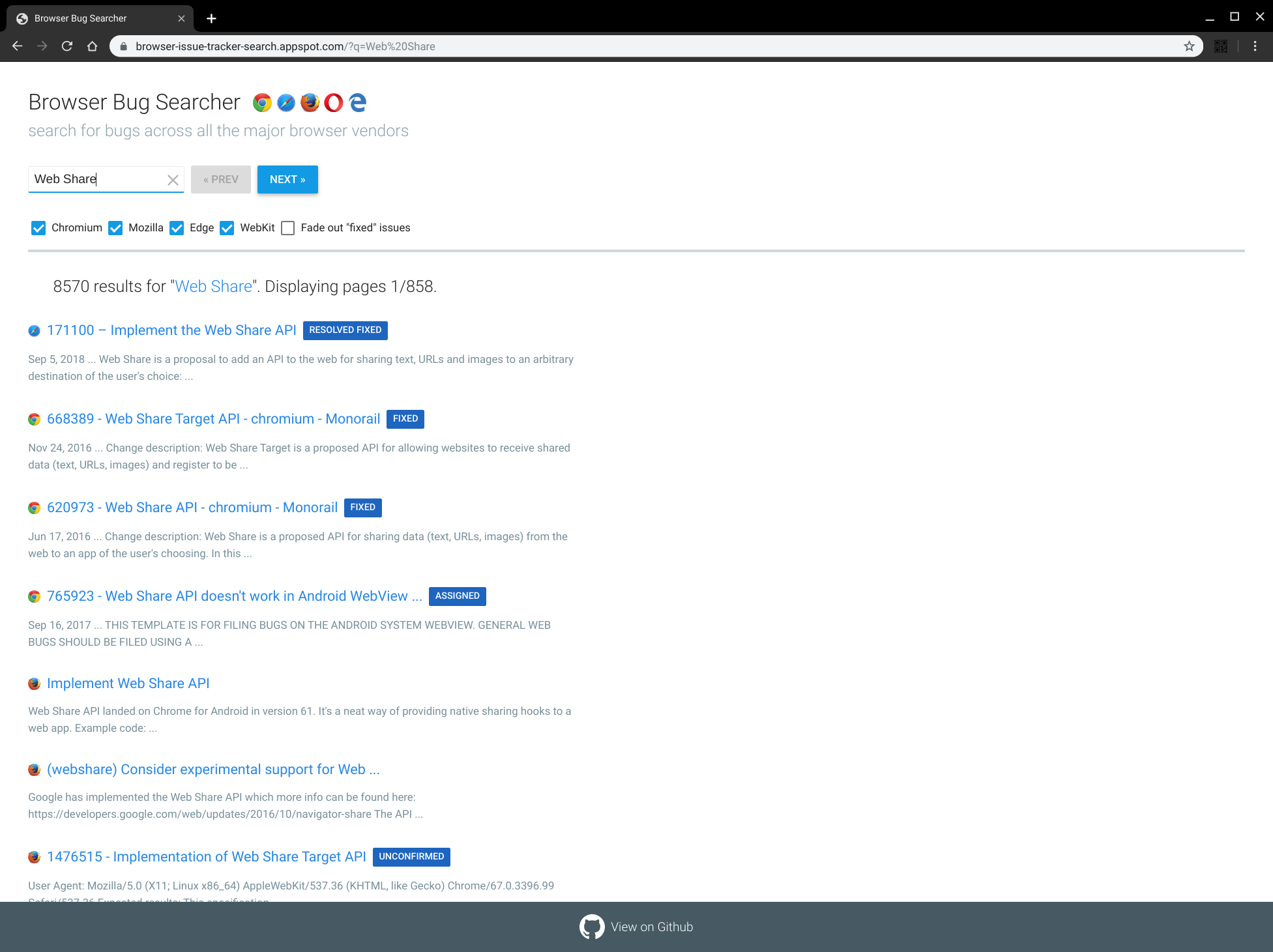 Dies hebt tatsächlich eines der Probleme hervor, die ich mit den Bug-Trackern von crbug und webkit habe, sie haben keine einfache Möglichkeit, Daten-Feeds in Formaten wie RSS abzurufen. Ich würde gerne meinen topicdeck Aggregator mit topicdeck usw. verwenden können. topicdeck habe ich ein Dashboard mit allen Dingen, die mich interessieren, basierend auf den neuesten Informationen der einzelnen Bug-Tracker.
About Me: Paul Kinlan
I lead the Chrome Developer Relations team at Google.
We want people to have the best experience possible on the web without having to install a native app or produce content in a walled garden.
Our team tries to make it easier for developers to build on the web by supporting every Chrome release, creating great content to support developers on web.dev, contributing to MDN, helping to improve browser compatibility, and some of the best developer tools like Lighthouse, Workbox, Squoosh to name just a few.